Community Engagement
In 2019/20 we undertook a broad community engagement process to help us define and focus our priority efforts within the food system.
The community engagement process consisted of two phases. Phase One included face-to-face sessions with local organisations, individuals and groups. This allowed in-depth conversations about the barriers and enablers to increasing healthy diets, and offered a deep-dive approach, sharing knowledge of the food system along the way. Phase Two consisted of a two-pronged survey, which, using a snowball approach, was able to increase our reach with the resources we had available. A summary of the key findings can be seen below: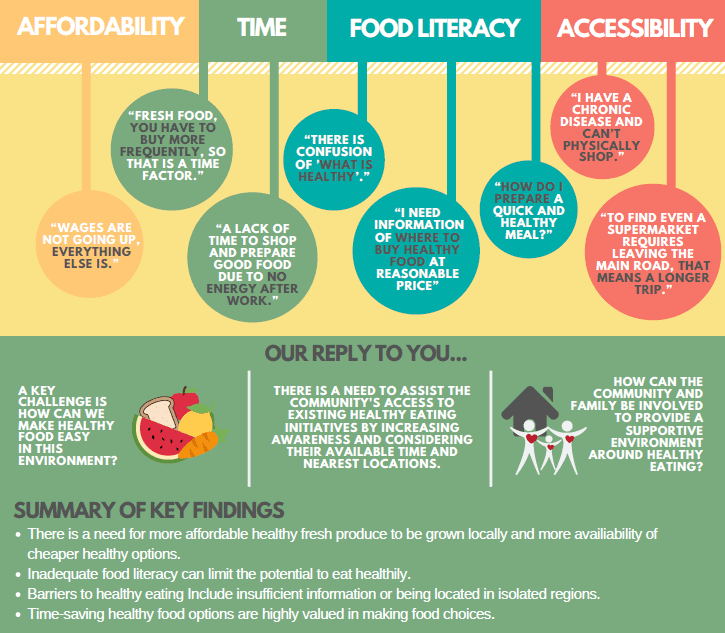 Using the information we have gathered we will be developing our common aspiration, this will be released around August 2020. The intention is that key partners will incorporate this into their planning and operations. We will be convening a local food network but the timing of this is yet to be determined. Similarly, a large Community Exchange planned for this year is currently on hold until we have more clarity around ongoing restrictions.
If you would like to be involved in the local food network or the Community Exchange please join our mailing list using the join us tab below and you will be kept informed as we progress.